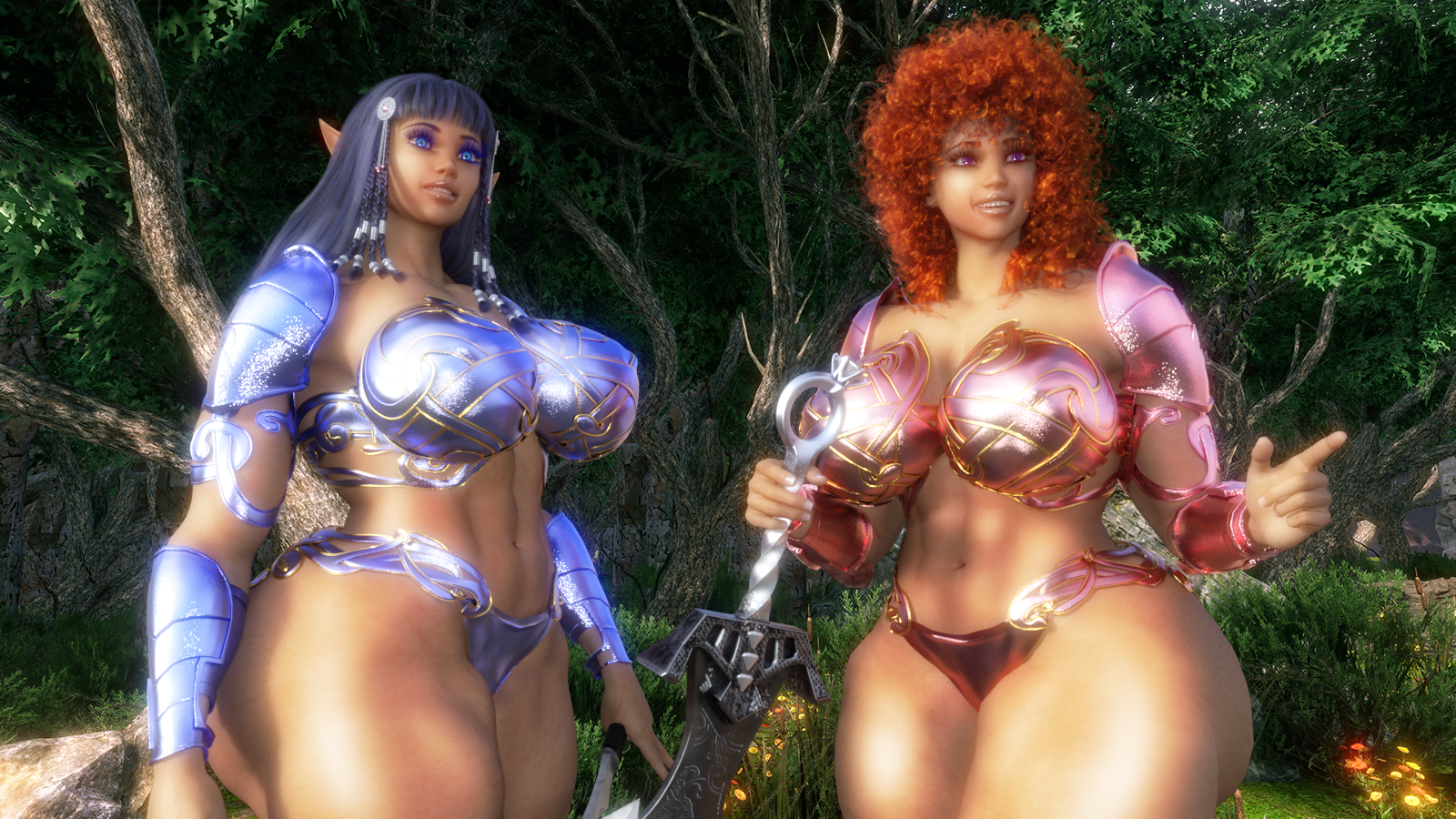 BIG BODACIOUS BARBARIANS
A downloadable game for Windows
Presents

BIG BOOBS. BIG THIGHS. BIG ACTION. BIG ADVENTURE.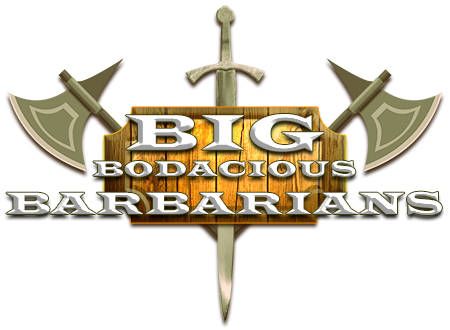 Welcome to the world of BIG BODACIOUS BARBARIANS.
Join Pyra and Lucia, nine-foot-tall GIANT barbarian females, as they travel across the world of Arthanus.
Battle demons, monsters, dragons and more to save the world from evil, find your missing father and snatch a good husband. So sharpen your weapons, strap on your battle thongs, and get ready for a big bodacious adventure.
GAME TYPE:
This game is a Visual Novel with Turn Based RPG gameplay elements.
GAME STATUS:
This game is in Very Early Alpha Prototype status.
At the moment, there is No Music in the visual novel scenes.
The Battle scenes and the Title page are using Placeholder Music.
This Prototype shows the story for just the First Chapter in their adventure. Many more chapters to come.
GAME RELEASE DATE:
GAME DOWNLOAD:
You can download the Early Alpha Prototype to get an idea of the scope of this game.
SUPPORT THE BIG BODACIOUS BARBARIANS SAGA:
BECOME A MEMBER OF OUR WEBSITE FOR COOL REWARDS
Join the Barbarian Army and be part of the Big Bodacious Barbarians saga. As a member, you'll get the following benefits:
Be the FIRST to get the UNCENSORED VERSION of Big Bodacious Barbarians for FREE, once the game is ready for release.
You'll be credited as a Barbarian Champion in the game's credits.
Get access to the Private Blog.
Participate in the ConceptArtVL community.
Get the latest concept art designs (including private ones) – up to 4K resolution.
Your name will be credited as a Gold Member in all of my videos.
Download up to 7 file downloads every 24 hours.
Access to files from "Special Projects": game development, video production, etc.
CLICK HERE TO BECOME A MEMBER TODAY!
Download
Click download now to get access to the following files:
BBB - XTRA THICC Edition - Early ALPHA Build
482 MB